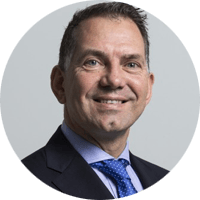 Marcel Kooter
Managing Director
Marcel Kooter is a highly experienced commercial strategist and leader of business, specialising in the energy industry. Throughout his career, Marcel has proven time and again his ability and drive to deliver profitable growth within the industry. His international experience covers both B2B and B2C business models and he has worked across all major market segments, including automotive, aviation, marine, power and industrial.
Marcel has pursued a global career spanning commercial strategies, general management, operational sales and branding and marketing, developing strong skills for forging relationships with all stakeholders across multiple cultures and jurisdictions both internally and externally. The collaborative leadership style employed by Marcel has been shown to deliver outstanding results, empowering, motivating and inspiring teams and rewarding successes within a clearly defined framework.
One of Marcel's key strengths lies in his ability to establish lasting partnerships based on win-win solutions to promote revenue growth as part of mutually beneficial commercial sales strategies, along with the development of strategic partnerships even in difficult conditions and challenging markets.
Marcel Kooter has technical expertise across all segments of the value chain, from the procurement of base oil and additives and industrial lubricant fluid management solutions, to joint technology and joint marketing for first fill application and after-market business. His functional areas of expertise are not limited to leadership, team building and people skills; Marcel is also adept at brand management and marketing, performance analysis, data analysis and finance, including risk management, budgeting and resource planning. Marcel has a passion for sustainability and is constantly working to deliver solutions that address the need for more energy while making better use of the limited resources of the world.
Backing up his professional experience, Marcel Kooter holds an MSc in Mechanical Engineering and Business Administration from the Delft University of Technology. He has been involved in numerous seminars, conferences and programmes for sales, marketing and management and speaks English and German as well as his native Dutch. He has worked globally and is now based in the UAE. Marcel's international experience and leadership expertise have been highly instrumental in his current work as a strategic consultant.